Of Forests, Mountains and Impermanence...
Sonja Kanno is a German painter, ceramist and media artist, living and working in Tokyo, Japan. Kanno's art is deeply influenced by the ancient Japanese philosophy of wabi-sabi, which is rooted in Zen Buddhism. Wabi-sabi sees beauty in the humble and simple (wabi), in imperfections, spontaneous irregularities, the rustic and weathered (sabi), and in the impermanent nature of life: the fleeting moment, the changes in nature through the seasons, the natural cycle of growth and decay.
Text: Edited by Mitzi Paap, BA
Sonja Kanno was born 1982 in Germany.
Since 2011, she has been living in Tokyo, Japan.
Kanno is fascinated by the transitory character of impermanent environments, which she captures in her abstract paintings, ceramic objects, and new media art. She also collaborates with artists on various projects, such as performances, installation art, and interactive art. Kanno holds a Master's Degree in Fine Arts from Hanze University Groningen, The Netherlands, where she graduated cum laude. Her artwork has been exhibited at galleries, art fairs, and public spaces.
In addition to her art, Kanno lends her voice as a narrator and voice actor for German recording projects in Japan.
"With an exploratory curiosity, I investigate the nature of Impermanent Environments."
The medium of painting – the infinite ways layers and transparencies can be used – is the perfect means for me to convey and capture a state of transitoriness. By alternating translucent glazes with opaque layers of paint, I construct an interplay of elusive surfaces.
The painting process itself mirrors my experience of the nature of impermanence. It is an elementary process that arises from a state of present observations, experiences, and feelings. Layer upon layer, the painting is transforming into an abstract composition, which can be seen as an expression of the transitory nature of the present moment - an inner landscape of fleeting thoughts, feelings, and memories.
My ceramic and mixed-media objects serve a practical purpose beyond being aesthetically pleasing. For instance, my musical instruments can function both as standalone sculptures and as sound-producing tools for audio compositions.
Board games, on the other hand, can be viewed as installation art, a part of a performance, or interactive art that engages the audience. Even vessels, which have a naturally sculptural quality, can be integrated into installations.
When it comes to new media art, I relish the possibilities to explore the state of transitoriness even further. By creating interactive and digital art pieces, the audience can engage with the artwork in a more tactile and sensory way, transforming it from a passive viewing experience into something that can be touched, smelled, listened to, and interacted with within the present moment.
I view my artwork as a portal into the collective consciousness, a gateway to another, deeper and interconnected dimension. To reflect my views of reality, I incorporate colors, shapes, and abstract symbols that embody my experience of this other dimension, such as the experience of synchronicity for example. Synchronicities have come to play an increasingly important role in my personal life, and I hope that my artwork can catalyze synchronistic events in the lives of my audience and collectors as well.
Interview
Interview for 365 Cafe Gallery Shibuya by Toshiyuki Maeda, Sunpost Co., Ltd.
Commissions
Commission an Original Artwork
Coaching
Book an Art Class or Coaching Session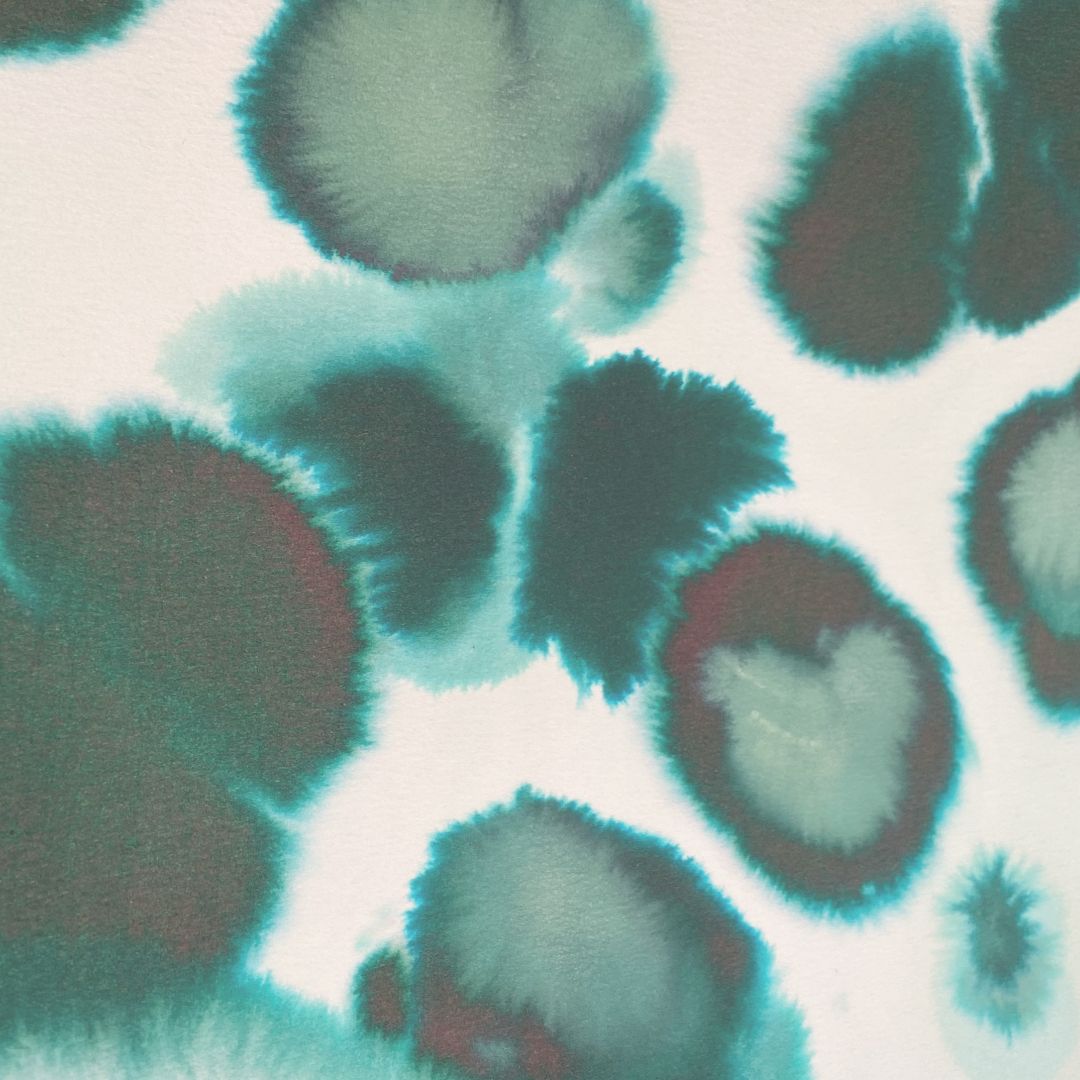 Workshops
Join an Intuitive Painting Workshop